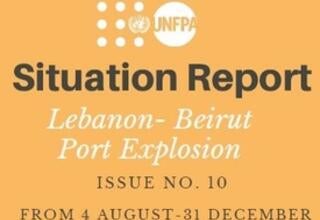 Experts say the massive explosion that shook Beirut's Port on 4 August 2020, devastating large parts of Beirut, was one of the biggest non-nuclear explosions in history. As a result, more than 300,000 people were displaced, including 81,000 women of reproductive age (15 - 49 years), 3,938 of whom were pregnant. These women required support to meet their health, protection and menstrual hygiene needs, along with thei...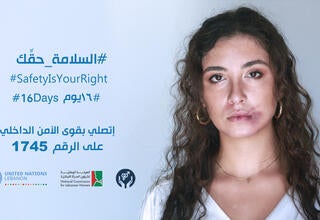 Today begins the global 16 Days of Activism against Gender-Based Violence (GBV) (25 November-10 December). On this occasion, the United Nations System in Lebanon, the Sexual and Gender-based Violence Taskforce (SGBV TF) and the National Commission for Lebanese Women (NCLW) are joining forces, to end and prevent gender-based violence in the country.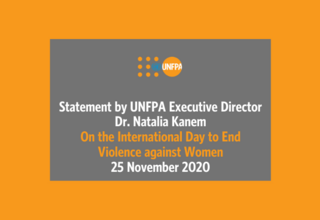 Enough! That's what we say, today and every day, to all forms of violence against women and girls. Enough to domestic violence. Enough to rape. Enough to harmful practices like female genital mutilation. And enough to impunity for one of the most flagrant and pervasive violations of human rights. 
Events
No content available