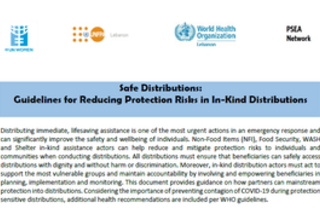 Technical Reports and Document
Distributing immediate, lifesaving assistance is one of the most urgent actions in an emergency response and can significantly improve the safety and wellbeing of individuals. This document provides guidance on how partners can mainstream protection into distributions.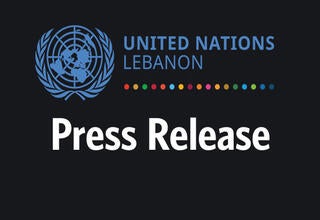 In Lebanon, the COVID-19 pandemic has hit the country at a time of instability. In this context, its secondary effects on domestic violence, the gender gap in employment and on unpaid work, risk disproportionately impacting women and girls, and rolling back hard-won gender equality gains.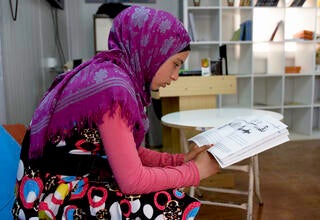 Menstruation is misunderstood and stigmatized around the world, a fact likely to worsen under the COVID-19 pandemic. Below are nine things you need to know about periods and the pandemic -- and what the world needs to do about it.
Events
No content available
Vacancies
Interested individual consultants must submit the following documents/information to demonstrate their qualifications...