Almost 200 young girls and boys between the ages of 7 and 17 ran through the streets of Qalamoun, North Lebanon, in a 2K race to celebrate International Youth Day and promote the power of sports and unity.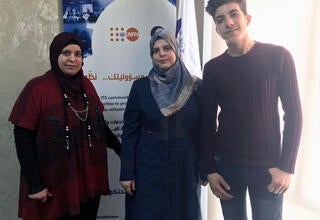 Through peer educators, UNFPA and Makassed are providing sessions to men, women and adolescents in their communities on reproductive health including safe motherhood and family planning. Zeina, her sister Khouloud and son Mohammad are a family of peer educators who provide these sessions.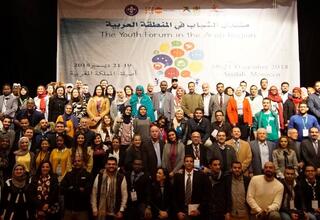 UNFPA and its partners in collaboration with the Tunisian Ministry of Youth and Sports are convening the second edition of the Youth Forum in the Arab Region in Tunisia from 20 to 22 August, 2019. The theme of this edition is 'Knowledge at the service of youth in the Arab States.' The deadline is June 9, 2019.
Events
No content available