Twenty-five years ago, the world was a different place. Incredible progress has been made in so many areas. So why haven't we seen as much progress for women's health and rights? See more at unfpa.org/25years Music: Bensound
Almost 200 young girls and boys between the ages of 7 and 17 ran through the streets of Qalamoun, North Lebanon, in a 2K race to celebrate International Youth Day and promote the power of sports and unity.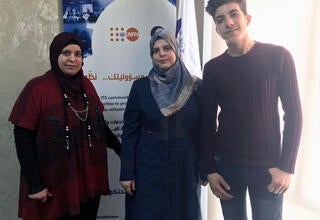 Through peer educators, UNFPA and Makassed are providing sessions to men, women and adolescents in their communities on reproductive health including safe motherhood and family planning. Zeina, her sister Khouloud and son Mohammad are a family of peer educators who provide these sessions.
Events
No content available