Technical Reports and Document
The Lebanese Ministry of Social Affairs, the United Nations Population Fund (UNFPA), the Economic and Social Commission for Western Asia (ESCWA) and the Center for Studies on Aging in Lebanon (CSA) are pleased to present this "National Strategy for Older Persons" for the years 2020-2030, Lebanon's first national strategy in this area.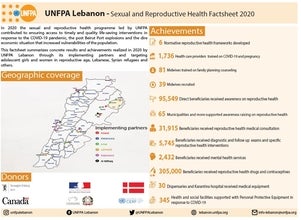 In 2020 the sexual and reproductive health programme led by UNFPA contributed to ensuring access to timely and quality life-saving interventions in response to the COVID-19 pandemic, the post Beirut Port explosions and the dire economic situation that increased vulnerabilities of the population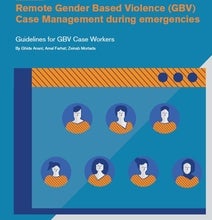 Due to the COVID-19 pandemic, curfews, quarantines, and similar restrictions (variously described as stay-at-home orders, shutdowns or lockdowns) have been implemented in most countries around the world. Evidence has shown that circumstances under curfews and lockdowns have increased the risk factors for Gender-Based Violence (GBV) at the individual and social levels due to isolation and barriers to survivors and pe...