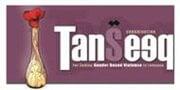 In order to tailor its humanitarian intervention to the reality of the ground, UNFPA Lebanon undertook a study which aims at increasing understanding of Reproductive helath (RH) and Gender Based Violence (GBV) issues in humanitarian settings by assessing the experiences of displaced Syrian women and young girls. The study was completed in September 2012 and was conducted in partnership with Yale University and led by a national researcher, in collaboration with UNHCR and IMC. Its specific objectives were to assess current reproductive status and needs of the displaced Syrian women in Lebanon in order to improve services; to identify any associations between violence, deprivation, or other risk factors during the conflict in Syria or as a displaced in Lebanon and RH outcomes; and to describe the type and characteristics of GBV experienced by displaced Syrian women. 
Based on key results showing that displacement conditions and stress significantly affected women and girls' RH and increased their vulnerability to violence, the study generated a number of recommendations. 
As such, the study provides RH and GBV actors with necessary information to better determine how they should respond to the emergency and launch appropriate interventions to support women. UNFPA will make use of the results to advocate for and assist with developing preventive measures within the provision of broader humanitarian assistance.