The recent protests in Lebanon that witnessed hundreds of thousands of people demanding social and economic justice and reforms also provided a platform for reiterating many demands made for years by civil society activ...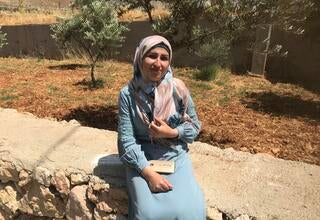 Sahar's story is one of courage and resilience in the face of adversity. The 33-year-old, originally from Aleppo in Syria, left at the height of the conflict in 2011 and fled to Lebanon with her family. She and her husband, whom she married when she was 15, settled in the Bekaa in East Lebanon, and with four mouths to feed, they had to scramble to make ends meet.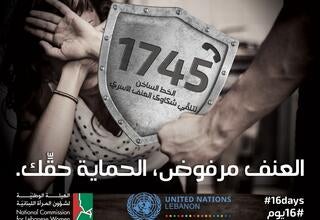 The global 16 Days of Activism against Gender-Based Violence (25 November-10 December) has begun. On this occasion, the United Nations System in Lebanon and the National Commission for Lebanese Women (NCLW) are joining forces, for the second year in a row, to end and prevent gender-based violence in Lebanon.
Events
No content available