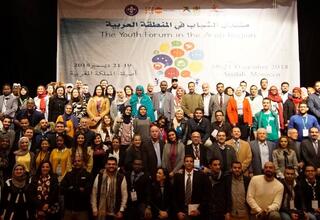 UNFPA and its partners in collaboration with the Tunisian Ministry of Youth and Sports are convening the second edition of the Youth Forum in the Arab Region in Tunisia from 20 to 22 August, 2019. The theme of this edition is 'Knowledge at the service of youth in the Arab States.' The deadline is June 9, 2019.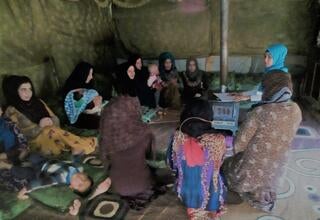 In a small office in South Lebanon, Rawan sits in a corner by a desk, shy and reserved. The eighteen-year-old seems eager to tell her story but is timid at the same time. She fled the war in Syria with her family in 2012, at the height of the fighting. Hailing from Daraa, she had dreams of becoming a nurse, intent on staying in school and finishing her studies so she could attend university.
Mary Oloiparuni was 13 when she was mutilated. Restrained in a doorway early one morning in her home, she was cut, bled profusely and experienced agonizing pain. The scarring she endured then continues to cause her pain today, 19 years later. It has made giving birth to each of her five children an excruciating and harrowing experience. Mary is not alone. At least 200 million girls and women alive today have had the...
Events
No content available
Vacancies
  UNFPA requires the provision of an event organization company that would be tasked to plan, coordinate, follow up...