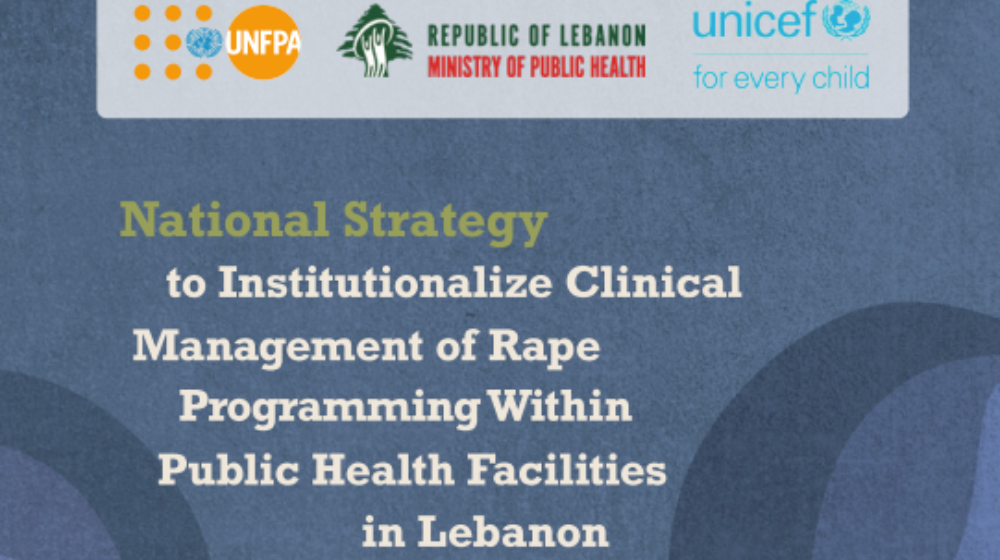 Sexual violence, including rape and sexual harassment, is a problem that exists in all societies and in Lebanon. The Ministry of Public Health, in cooperation with UNICEF, the United Nations Population Fund (UNFPA), and the concerned NGOs, launched a strategy on clinical management of rape, aiming to institutionalize this service in a number of governmental hospitals and primary health care centers in Lebanon and to...
Technical Reports and Document
The Lebanese Ministry of Social Affairs, the United Nations Population Fund (UNFPA), the Economic and Social Commission for Western Asia (ESCWA) and the Center for Studies on Aging in Lebanon (CSA) are pleased to present this "National Strategy for Older Persons" for the years 2020-2030, Lebanon's first national strategy in this area.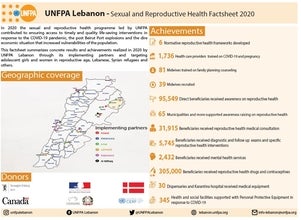 In 2020 the sexual and reproductive health programme led by UNFPA contributed to ensuring access to timely and quality life-saving interventions in response to the COVID-19 pandemic, the post Beirut Port explosions and the dire economic situation that increased vulnerabilities of the population
Requests for Proposals
The United Nations Population Fund (UNFPA), an international development agency, UNFPA works to deliver a world where...